P.A.T.O. a.k.a. Pato Siebenhaar a.k.a. Martin Felix Siebenhaar. Born 04 Aug. '77 in Dragør, Denmark.

Versatility is the name of the game when it comes to Pato. Whether we're talking of his work as a solo artist, as a producer or as front line band soldier, Pato has always brought his own flavor to the mix. As founding member of the groundbreaking Copenhagen ska/rock crew Furillo, Pato played more than 160 shows within 4 years, half of them outside of his native Denmark.

Extensive touring honed his skills as a song writer and as a live performer, while at the same time preparing him for his venture in to mainstream with the release of his debut solo effort, "Music For Early Birds & Nighthawks" (Copyright Flamingo Records 2006. Available online at FlamingoRecords.dk).

Gaining rave revues for his multifaceted style, Pato set out playing just about every single big festival in Denmark, plus warm up gigs for Pharrel, Black Eyed Peas and Ronni Size. His first single "Nighthawks" was a hit in Denmark, featured as single of the week in danish national radio's P3, while his "Bad Situation" track was used in the Alis Skate DVD "Who Cares" and later on the video for the track was chosen as Myspace's "A Spotlight On Indie Videos".

Stepping in to the role as producer, Pato has excelled with his work with the ever inspiring Ane Trolle, in their Trolle//Siebenhaar project. Their first single, the chilled and mellow "Sweet Dogs", was a smash hit in Denmark, Germany & France and they are currently working on a full albums worth of tracks. A Myspace version of their track "The Yard" could be heard in the popular t.v. show Grey's Anatomy (Season 4, Episode 2, "Love/Addiction").

Currently Pato is in the process of finishing the Trolle//Siebenhaar album and simultaneously working on his sophomore album with the work-in-progress title "808 Punk Rock". The concept of the album is a combination of the energy in punk rock and ska, mixed up with the awesome power of analog drum machine sounds and modern digital technology, used in an organic lo-fi way.

Expect a more bouncy and hardcore album, with more than a tip of the hat to Pato's many inspirations.

More info will be posted as sooner than soon!

For further info, please contact Pato at Pato(a)Patolicious.com.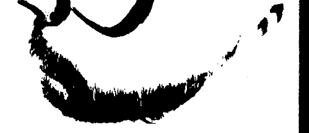 Blog • Media • About


Contact:
Pato(a)Patolicious.com
Pato on Myspace
Pato on Facebook
• Patolicious.com •
Home Of The Nighthawk